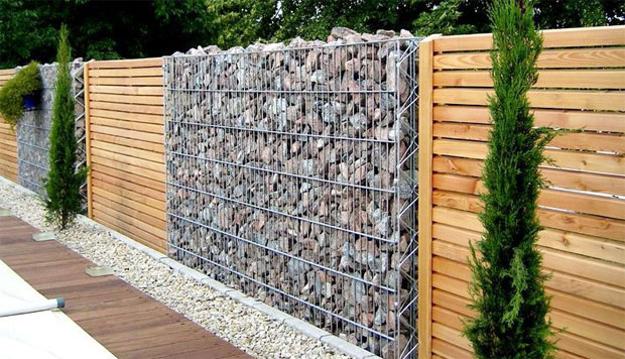 Land boundary Buford GA doesn't have to be ugly or utilitarian. Gone are the days of chain link, barbed wire or boring wooden privacy panels. You can make your fences an artistic statement or a beautiful extension of your home's aesthetic. Check out these unusual yet beautiful ideas.
Poured Concrete
You can do a lot of things with this versatile medium. Color it, form it and score it for a stunning privacy fence. You could adapt this for any style, but it seems to fit seamlessly with a modern home and landscape.
Metal Screens
Metal is another versatile way to create dramatic and artistic privacy screens. Border them with warm wood or leave bare for a more minimalistic look. These would look gorgeous near a water feature.
Living Walls
A perfect idea for small yards, a living wall is a vertical garden and privacy fence all in one. Alternate with wooden panels for a visually striking effect. Use one for a feature wall or several for a lush, green ever-changing fence.
River Rock
If you've ever had a large amount of river rock delivered, you know it comes in wire fencing. Take that idea just a little further by building a wooden frame lined with sturdy utilitarian wire fencing. Now fill that form with river rock. It has warmth from the wood and the soothing, beautiful, undulating look of the stones.
Bamboo Poles
Tightly packed bamboo poles can make a great privacy fence. Bamboo is a fast-growing plant and is a perfect choice of sustainable material. It would look stunning in an Asian inspired garden.
Visual Boundary
When you don't necessarily need privacy, but you want to create separation or a visual boundary, you can get even more creative. Use wooden boards laid flat horizontally for a surprising wooden fence. You can also use them spaced out in patterns for an interesting twist on a wood panel.