Minimalist wooden house; perfect architectural works and design ideas.
Since long time ago, concrete is one of the most preferred materials for architects to build a building or building. so the presence of bricks afterwards. The material is an important and valuable invention in the world of architecture and interior design.
From ancient Roman times to the present day, materials such as concrete and brick have become irreplaceable elements and architectural elements. However, don't forget wood too.
Times continue to change, innovation continues to emerge. Taste is determined by the availability of supply. No exception about the material of a house. Today's modern homes are designed to be very sophisticated and permanent, with shapes and models that might have never been imagined before.
Wooden house design
Wood will always occupy a special and special position. Not yet found a house or building that one hundred percent does not use the slightest element of wood. Whatever it is, wood will always be an important element in the construction of a building.
The problem then is, as the demand for wood increases, the price can exceed other materials. Wood, especially those that have good quality, can be very expensive.
Not surprisingly, wooden houses in the era of iron, metal and concrete, as well as bricks as they are today, are becoming increasingly exclusive and likeable. The house with wooden construction fully becomes a tangible manifestation of a work of architecture and design ideas that are nearing perfection.
Here are 4 minimalist wooden house designs with looks that not only look comfortable from the outside or inside, but are also very visually appealing.
1. mornington beach house
2. Ecospace espana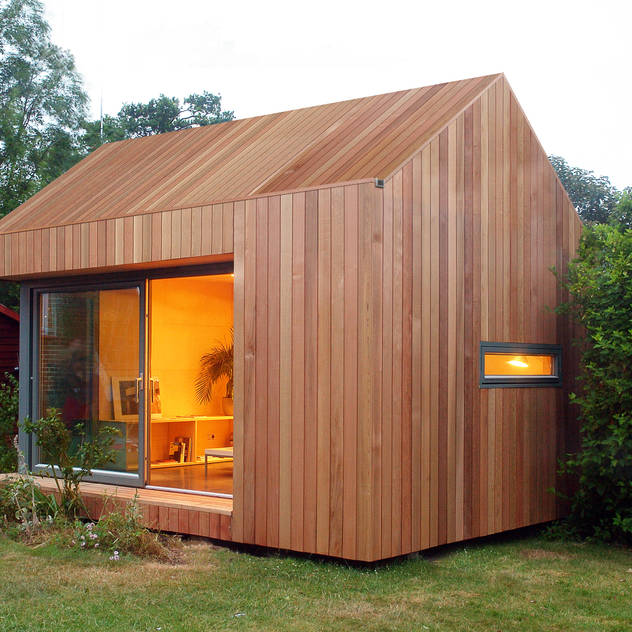 3. Garden pavilion
4. Hazukashi house